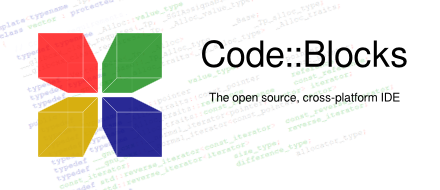 Hello Guys, You all know that if we want to compile and execute C, C++ programs, we need a compiler, editor but see its very difficult to use compilers and editors separately.
So I will here discuss the Code Block IDE to run C, C++ programs. So lets see.
What is Code Blocks?
Code::Blocks is a free C, C++ and Fortran IDE built to meet the most demanding needs of its users. It is designed to be very extensible and fully configurable.
Finally, an IDE with all the features you need, having a consistent look, feel and operation across platforms.
Built around a plugin framework, Code::Blocks can be extended with plugins. Any kind of functionality can be added by installing/coding a plugin. For instance, compiling and debugging functionality is already provided by plugins!
Latest Version: Code::Blocks 17.12
Steps for Installation
Download Code:: Blocks IDE
Visit this link: http://www.codeblocks.org/downloads
under Download the Binary releases --> choose "Jens' Debian repository"
Following page will appear:
Run Commands:
Run the given commands on Ubuntu terminal using sudo or root user.
For Normal User: $ sudo gedit /etc/apt/sources.list
OR
For root user: # gedit /etc/apt/sources.list
Add the following lines in the sources.list & save the file:
deb [arch=amd64,i386] https://apt.jenslody.de/stable stable main deb-src https://apt.jenslody.de/stable stable main
Then run the following commands:
$sudo apt update
$sudo apt install codeblocks
Then check your dashboard & search codeblocks, its icon will appear.
This way, you can install and use Code Blocks IDE on Ubuntu Operating System.
Happy Learning!!
[/pl_text]
[/pl_col]
[/pl_row]